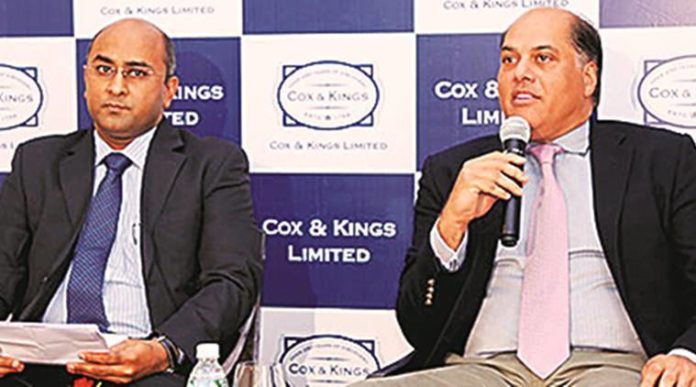 Cox & Kings Ltd a leading teavel agency cheated Banks to thousands of Crores. It cheated YES bank and diverted funds to Alok Industries and Founder of Yes Bank Mr. Rana Kapoor. Now all of a sudden banks are queuing to claim their debts with Cox &Kings . Axis Bank claimed a fraud of Rs.1030.00crore, Kotak Mahindra Bank Rs.174.30 crore and IndusInd bank Rs.249.00 crore . . Mumbai Police Economic Offences Wing investigating the cases of fraud by Cox & Kings.
Cox & Kings was started in the year 1758 as a Travel Company to facilitate officers travel from England to India. Now it has offices in 22 countries including US, UK, Canada, Netherlands etc. It started as Eastern Carrying Company in India on 07-07-1939 in Mumbai. Later converted to Cox & Kings Travel Ltd on 23-2-1950. The travel services company went for a big public issue in December 2009 for USD 160 million and succeded to raise capital. From then it was viewed as a big provider of Flight tickets and hotel rooms booking in entire World from 22 countries offices. The promoters & directors of Cox & Kings are Ajay Ajit Peter Kerkar , his wife Mrs Urshila Kerkar and Anil Khandelwal .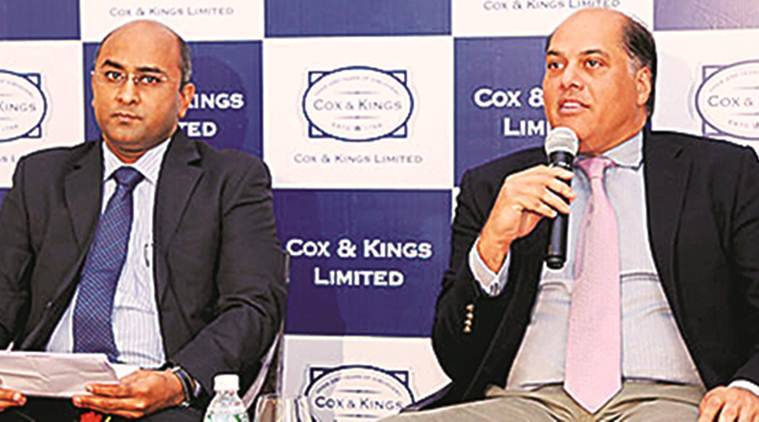 For big private companies generally private banks offer a green leaf by providing huge loans .it roped Yes Bank lead in yjr begining. Yes bank offered huge limits of Rs.2267 crore, Without noticing the promoters share of just 12.20%Cox & Kings started a subsidiary in 2009 – Holiday Brake Education Ltd in London to provide education services in London.
The travel agency also started Malvern travel in 2009 at London with 49% stake in the company. That company in London started in 2000 year three subsidiary companies 1. Super Brake Mini Holidays Ltd, 2. Late Rooms Ltd and 3. Malvern Travel Technology . Some where in 2004 Cox & Kings started fully owned subsidiary Prometheon Enterprise Ltd – UK.
After seeing roaring business Axis Bank sanctioned loan of Rs.1030 crore five years bank and Kotak Mahindra Bank Rs.170 crore and finally IndusInd bank gave Rs.249.50 crore. The leading director Mr Anil Khandelwal of Cox & Kings has his brother Mr Sunil Khandelwal as director with 20% share in Alok Industries found suitable partner to divert the huge funds given by banks. A loan of Rs.589.00 crore given to Alok Industries Ltd by Cox & Kings in some where in 2015.
In 2017 Alok Industries became NPA for Rs.29,500 crore by a consortium of bank led by SBI . SBI with RBI consent filed case in National Court of Law Tribunal ( NCLT) for a resolution to sell the company to recover the huge dues. NCLT called for Resolution of Alok Industries . The highest bidder was Joint venture of JM Financial& Reliance Industries Ltd for Rs.5050 crore only. As no bidder coming forward more than that amount the case settled banks got Rs.5050 crore and filed case against Alok Industries.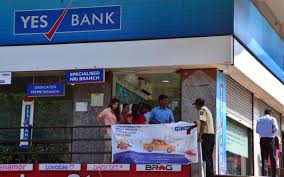 Cox & Kings went bankruptcy in 2019. Yes bank has removed Rana Kapoor as MD and sought Forensic audit from Price Waterhouse Cooper against Cox & Kings .Chilling and heart braking findingscame out in Forensic Audit submitted in January 2020. They verified transaction from last five years. The facts as follows :
Total loan given by Cox & Kings to Alok Industries was Rs.1100 crore. But not shown as Related Party dealings in the both balance as Khandelwal brothers were directors in each company.
In 2014 to 2019 till liquidation sales were overstated by Rs.5278 crore from 147 customers ( travel brokers)who doesn't have GST also.
From 2016 to 2019 sales of Rs.3908 crore to 15 customers who were non- existant . No travel agency or brokers were working in those addresses . But to dismay the company showed Rs.2548 crore collections from these 15 customers, but no credits in the bank accounts. Probably employees were used for this operation. CBI arrested 16 employees in this regard.
It seems sales were jokeyed only to get m ore loans based on sales growth as a factor.
For FY 2018-19 cash on hand and Bank was shown as Rs.723 crore. If it were true why loans instalment not paid with those Rs.723 crores?
In the balance sheet shown only loans of Rs.2000.50 crore where as all loans were Rs.3600 crore.
Credit card dues of Rs.750 crore not shown in balance sheet . Many people couldn't understand this. May be to tally the balance sheet conveniently omitted.
In 2018 october the travel agency declared and sold the education tour business in Europe for USd 467 million ( Rs.4387 crore at that time ) to reduce the bank loans . But funds were siphoned to elsewhere.
Prometheon Enterprises Ltd went bankruptcy for £ 157 million ( Rs.1460 crore) in 2018.
Cox & Kings gave Rs.589 crore to 11 related parties ( promoters & executives ) without any agreement .
Malvern and its three subsidiary also found bankruptcy in 2018.
There are so many doubts in the sanctioning of Bank loans . How London subsidiaries were financed from India ? Is a big question.Based on receipt increase or sales increase in a year outside India ( 22 countries ) financing done blindly in India.Company should have been asked to go for consortium of banks for above Rs.500 crore loan as per RBI guidelines.
First only Yes bank filed case of fraud against the firm . Axis Bank and Kotak Mahindra Bank transactions came off late.Whether some more banks financed without informing first lender Yes Bank to be seen? Already CBI investigation going on Yes Bank for taking via media route through IDBI Bank by sanctioing loan to IDBI Bank , which in turn financed more than 20 companies of Founder Director of Yes Bank Mr Rana Kapoor . What happened to Rs.1100 crore loan given to Alok Industries by Cox & Kings , where it landed? The questions are increasing day by day . It seems a big chain of Fraud was hatched for years and executed . Let us wait and watch for more thunders in this case.
Probably Cox & Kings might have prepared 3 or 4 different balance sheets every year for the last Five years to suit to each banker loan . Banks should have verified the balance sheet from ROC website and down load . Each company has to load the audit balance sheet by October month in ROC website of the Govt.
SRIKANTA VENKATA CHALAPATHI
BAKING EXPERT